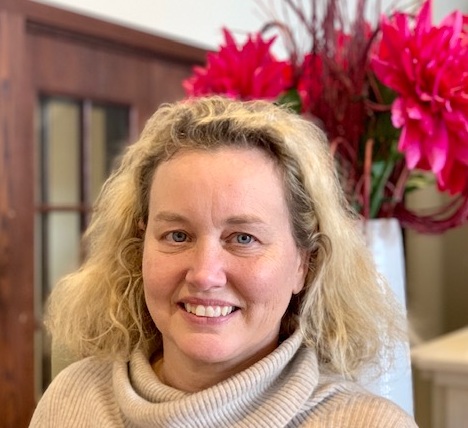 Think of it like a gift you give yourself: Elizabeth Foy Larsen's 111 Places in the Twin Cities That You Must Not Miss is a collection of destinations, out-of-the-way places, oddities, cultural institutions, food emporia, architectural gems, and personal amusements that beguile you into being a tourist in your own home town.
If familiar guidebooks highlight attractions like the IDS Crystal Court (where TV character Mary Tyler Moore had an imaginary, made-for-TV meal) and the Mall of America, Elizabeth's book shines a broader beam, illuminating lesser-known fascinations like St. Paul's District Del Sol and the ever-engaging House of Balls.
Like a Trip-Tik for the carless, or a treasure map for the merely curious, 111 Places recounts, in a slim, fanny-pack fitting volume Elizabeth's joie de vive: "I want people to consider that the metro area isn't just the place they live, but a place where they can have their own adventure," she declares. With an easy grasp of her go-to favorites – the shady channel between Lake of the Isles and Cedar Lake, for example, the Midtown Global Market, and Prospect Park's Witches Hat – Elizabeth accepted the 111-site assignment knowing her research would require her to look under every rock and around every tree to capture and present the Twin Cities' full identity. In the case of Lake Harriet's miniature and mysterious elf house, she gives us both: a tiny wooden door at the base of a trail-side tree, with a "yard" and tiny mailbox, elf-sized stepping stones, and ringed with hand-placed rocks. Supportively, Elizabeth reminds us, Mr. Little Guy "believes in you."
The guidebook is part of a series of guidebooks by Emon, a German publisher, titled so because the number "11" is considered lucky in Germany (peruse the catalog of 111 Places from Berlin to Cape Town, Hong Kong to San Francisco, www.111places.com). In Elizabeth's installment, each destination displays a full-page photograph (taken by Elizabeth) and text opposite it regaling the reader with the history of the place, local lore, trivia, and the author's take on its significance. An inset for each spot includes pertinent information: address, operating hours, the servicing bus route, and a tip pointing you to something else of interest near by (a nifty thrift store, say, or brew pub).
At Ax-Man Surplus, for example, we find a store that specializes in "scientific, industrial, electronic, and mechanical surplus" and curiously, "failed consumer products." A great place to source supplies for a school science fair project or Halloween costume, or to pick up "'sponges for when you have to clean the lizard tank...(if you know what we mean)'." Elizabeth's not sure what the Ax-Man means, and she laments that "the iron lung that rests like a coffin amongst the merchandise" is sadly not for sale.
In other selections, we learn where best to find: a tattoo in the likeness of Prince; a historic hooch hideout for gangsters and flapper girls; the ubiquitous meat raffle ("think bingo for carnivores," deadpans Elizabeth); a wild heron rookery (is there any other kind?); a Byzantine chapel dome with over 10 million mosaic tiles; a museum dedicated to firefighting; a hundreds of pairs of shoes hanging in a tree; a Vietnamese market; one lending library for power tools and yet another for LGBT titles and periodicals. Welding studio? Check. Czech culture gymnasium? Check. A place to lace up your roller skates, write a poem, fix your stereo's turntable, try frybread, purchase a hijab? You get the picture. Locations are listed in alphabetic order, so as not to play favorites.
As a writer, Elizabeth has wandered far and wide in the world (Austria, Tanzania, the Amazon) and yet she maintains what she calls an "almost goofy sense of pride" in her hometown, a place she says has always taken care of her. She delights in its natural resources and built environment. She describes the Twin Cities as "a dynamic mix" of indigenous people, descendants of German and Scandinavian settlers, Hmong and Latino immigrants, African Americans who came during the "Great Migration," students from around the world, and the largest Somali diaspora in North America. "It's the people here that make these places special," Elizabeth says, "and it's their stories of how they found their niche, how they decided their path that fascinates me." That blend of the familiar and the enticingly foreign makes Minneapolis, St. Paul and the surrounding suburbs a great place to visit. Even if you live right here.